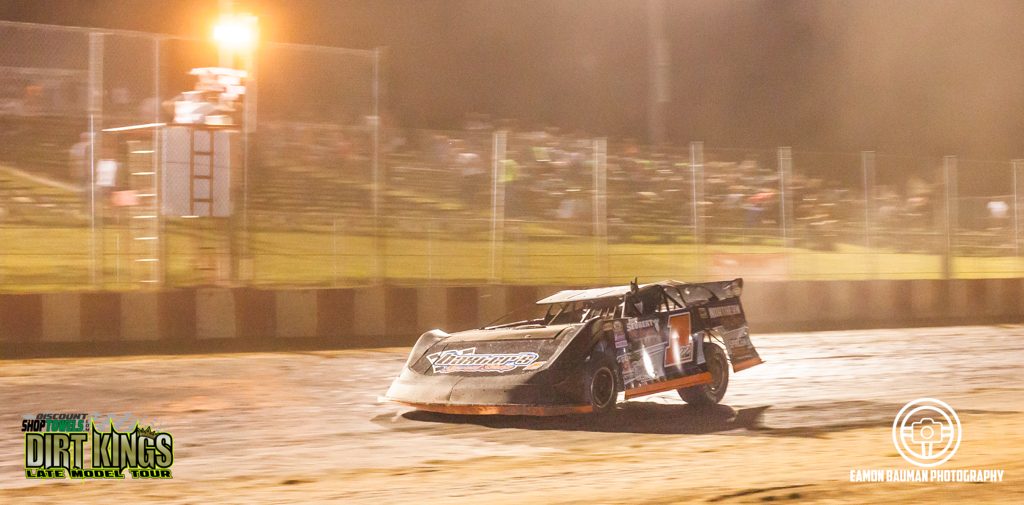 June 15, 2017
When twenty-four-year-old Cole Spacek of Phillips, Wisconsin, took the checkered flag in the DiscountShopTowels.com Dirt Kings Late Model Tour race at Angell Park on Sunday night, he made history, becoming the first late model driver to win a feature event at the historic track. For Spacek and most of the other drivers in the Dirt Kings Tour, it was their first visit to the track, as it was the first time late models had raced at the third-mile clay oval in Sun Prairie, Wisconsin. Spacek says Angell Park is now one of his favorite tracks as well as his home track, ABC Raceway in Ashland, Wisconsin.
Racing has been a part of Spacek's life since he was a little boy going to the track to watch his dad, Jeff, race a modified at ABC Raceway and his Uncle Randy, race a super stock. "My dad and my uncle were racing before I was born, and I remember going to the track when I was five years old," Spacek says. With racing in his blood, it is no surprise that his life long dream was to race a late model.
"I've always tried to be the best I could be with what I had and keep following my dream of being a racecar driver. I never thought when I started racing that 6 years down the road I'd get offered a late model ride. (this) Wouldn't have been possible without a lot of great sponsors!" Seubert Calf Ranches, Northern Wisconsin Fence, Baxter's Speed Shop, Phillips Lane, and Spacek Lawncare & Snowplowing are all sponsors of Spacek's #122.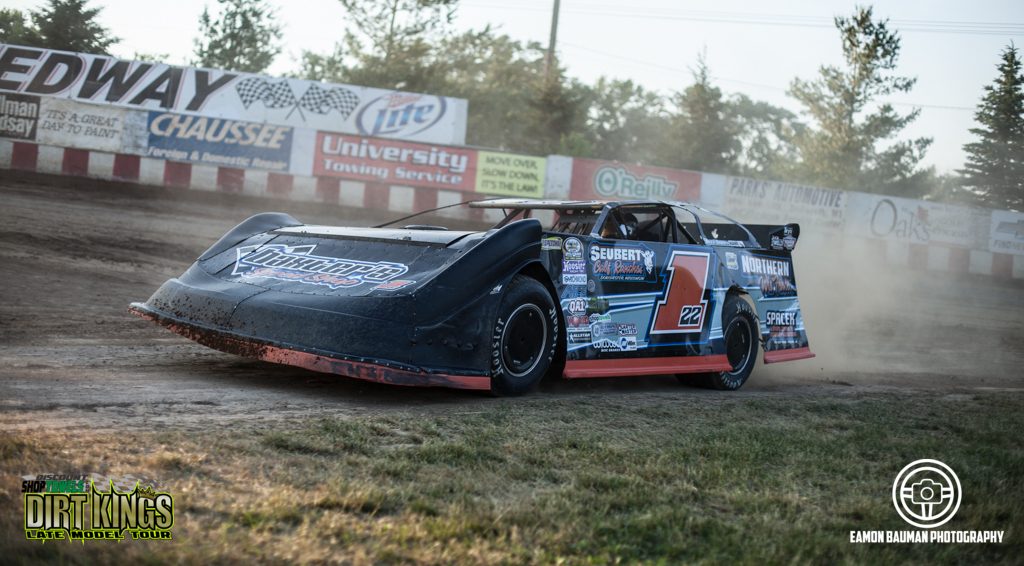 When asked what his most memorable racing moment is, Spacek says, "the win at Angell Park Speedway is my current most memorable moment but before that, my very first season I raced, I won the feature at my home track ABC Raceway on the last night! My uncle also won the feature that night and my dad won the points championship!"
In addition to cheering for his dad, his uncle, and Mickey Nosser, his hometown favorites, Spacek also lists Nick Anvelink as one of his favorite drivers. "A long time ago, (Anvelink) gave me a shirt when I caught his frisbee at Monster Hall."
In addition to running the DiscountShopTowels.com Dirt Kings Late Model Tour, Spacek plans to run some Wissota races and possibly the Late Model Challenge Series races along with running at Shawano Speedway, most of the time. "We're taking Seuberts' open Late Model on the Hell Tour for a short stint at the beginning of July. I'm looking forward to going for a week straight on the DIRTcar Summer Nationals Hell Tour," Spacek also added, "I just love going racing every weekend!"
Spacek says without Mike Seubert and Mark Rogers he would not be in a late model and fulfilling a life long dream. Spacek also thanks his girlfriend, Ashley, for chasing one of his dreams with him! "I'd also like to thank Ashley's parents (Dale and Joyce Grant) , my family, my dad, mom, sister, grandparents, Uncle Randy, Terran, Mickey Nosser, Pete Paulus, Steve Surprenant, Brian Erdmann, Kevin Kenny, Kirk Bogdanovic, and Greg Potter."
Away from the track, Spacek works for his dad, Jeff, at Northern Wisconsin Fence putting up chainlink fence.
Favorite Sports (other than racing): Basketball. "I'm a huge Wisconsin Badgers and Milwaukee Bucks fan!"
Football team: Green Bay Packers! Go Pack Go!
Favorite bands: No particular favorites. "I'm a big fan of rock n roll, rap and hip hop." Favorite TV Shows: Walking Dead, Supernatural, River Monsters, That 70's Show Hobbies: Hunting, fishing/ice fishing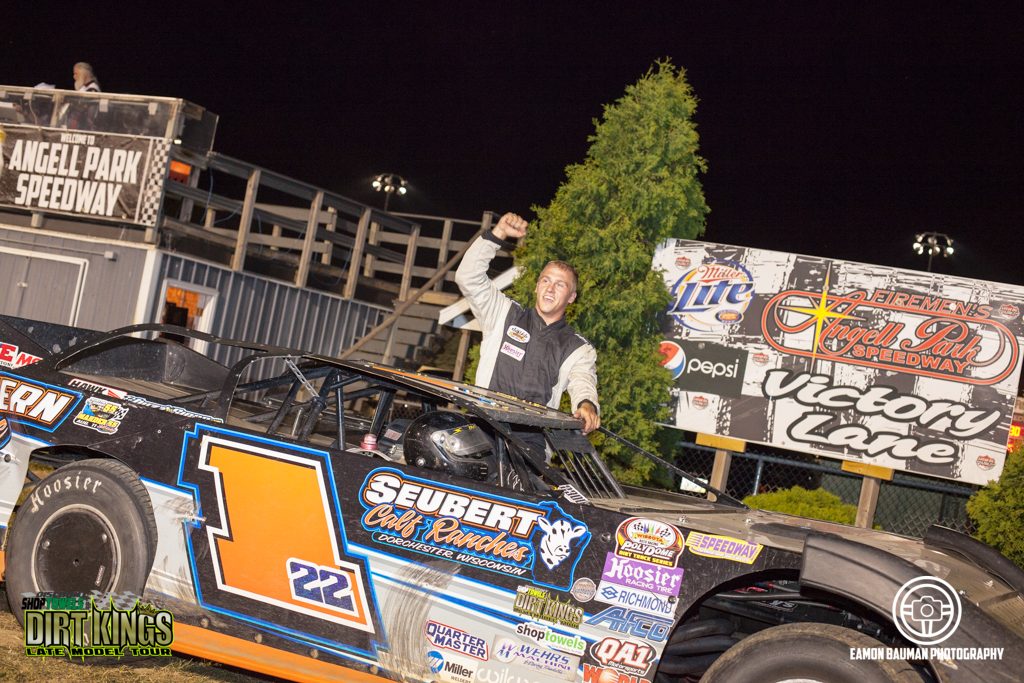 You'll see Cole Spacek and the rest of the stars and cars of the DiscountShopTowels.com Dirt Kings Late Model Tour this Saturday night at Shawano Speedway.