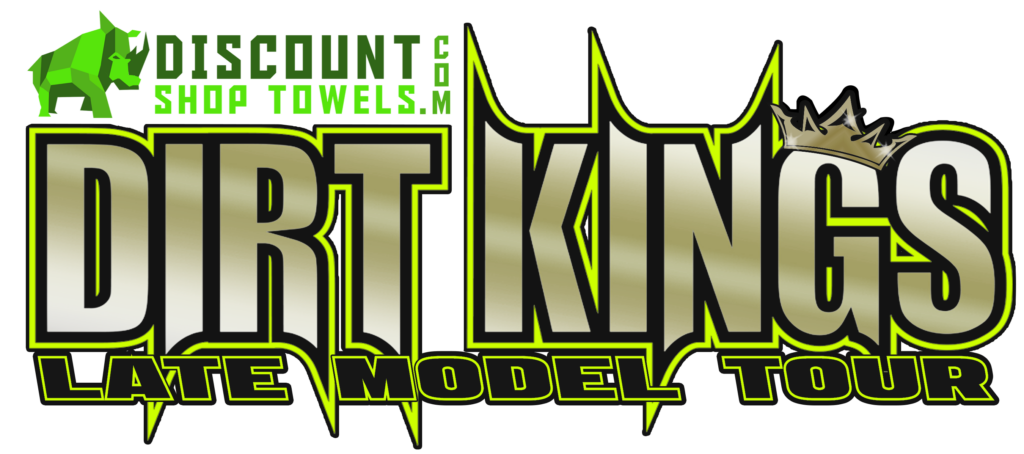 Freedom, WI - September 8, 2020 - Just two races remain in the 2020 DiscountShopTowels.com Dirt Kings Late Model Tour season. The Tour returns to Wilmot Raceway in Wilmot, Wisconsin this Saturday, September 12 for the 3rd Annual Jim Wildman Watson Classic and the season concludes next Saturday, September 19 at Outagamie Speedway in Seymour, Wisconsin for the Fall Brawl presented by Gehm's Club 117.
Seven drivers are battling for the 2020 Dirt Kings Tour Championship, with Justin Ritchie leading the way, just ten points ahead of Ron Berna. Brett Swedberg is in third position, just 14 points back from Ritchie. 2020 Shawano Speedway Champion Troy Springborn is in fourth place, currently 30 points back. Justin Reed is sitting in fifth place, 34 points behind Ritchie and 2020 Plymouth Dirt Track Racing Champion Justin Schmidt is in sixth, 45 points behind Ritchie. Taylor Scheffler is seventh, 56 points behind.
The 2020 Championship Contenders are all Stockbridge Engineering Touring Kings and serve as ambassadors for the Dirt Kings Tour. Ritchie and Scheffler are the only two Championship drivers who have been crowned King in Mueller's Sales & Service Victory Lane. Ritchie was crowned King at 141 Speedway in June 2019 and Scheffler was crowned King at 141 Speedway in September 2019. The rest of the Championship Contenders are still looking for the first win and crowned King. Swedberg leads the way with six runner-up finishes while Berna has four, and Schmidt and Springborn each have one.
To learn more about the DiscountShopTowels.com Dirt Kings Tour, be sure to follow the Dirt Kings Tour on Facebook (/dirtkingstour), on Twitter (@DirtKingsTour), on Instagram (DirtKingsTour) and Snapchat (DirtKingsTour).
Contact:
Sandy Abitz Shultz
[email protected]
(920)450-6024