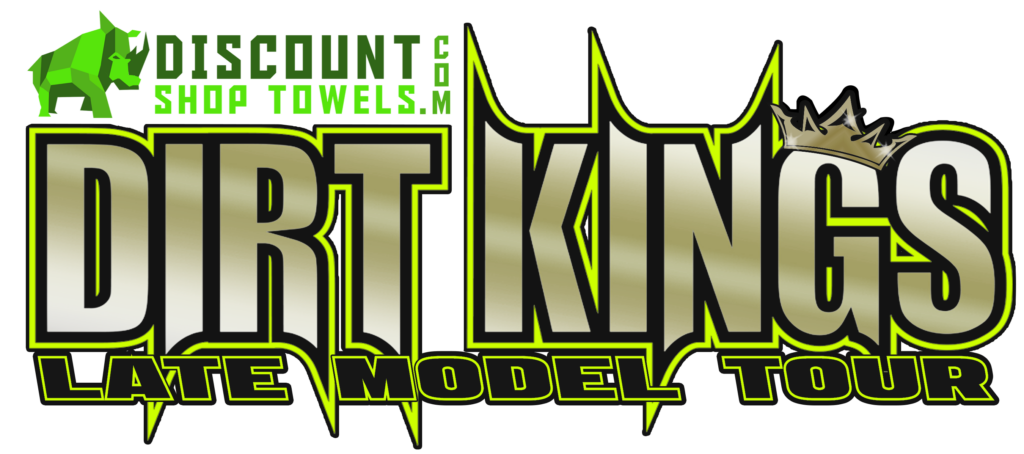 Freedom, WI – March 24, 2017 – Dirt Kings Tour officials are excited to announce Hoosier Racing Tires will be the official racing tire of Dirt Kings Tour through 2020. Hoosier Racing Tires and Hoosier Tire North provide premium racing tires to racers on Dirt, Asphalt and the Drag Strip. Specific to the Dirt Kings Tour; Hoosier's W30S, M30S and WRS (I and II) D55 tires have been a dependable choice for Midwest racers for many years and will carry cars in the Dirt Kings Tour into the future. Hoosier Tire North's support of the Dirt Kings Tour will provide prize money to be paid out in the Championship Point Fund.
The Dirt Kings Late Model Tour is a professional racing series based in Wisconsin. In its inaugural season the series will reach fans in most of the major markets in Wisconsin. The Tour will bring high energy entertainment that will captivate fans and build recognition for the series and its sponsors. In 2017, the Tour will sanction 12 events at 9 venues.
More information about the Dirt Kings Tour is available at www.dirtkingstour.com.Get more info about Hoosier Tire North at www.hoosiertirenorth.com and info about all of Hoosier Racing Tires at www.hoosiertire.com.To learn more about Dirt Kings Tour, be sure to follow the Dirt Kings Tour on Facebook (/dirtkingstour), on Twitter (@DirtKingsTour) and on Instagram (DirtKingsTour).
Contact:
Jason Shultz
[email protected]
(920)450-6047