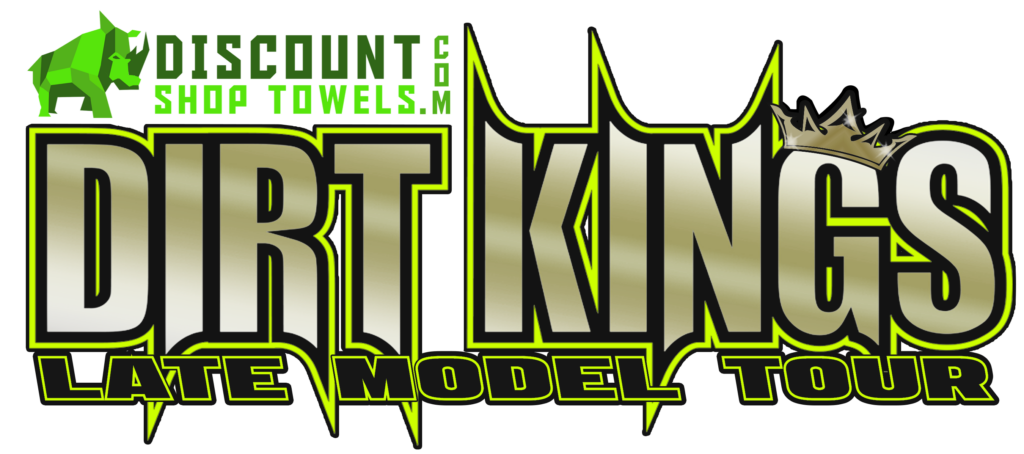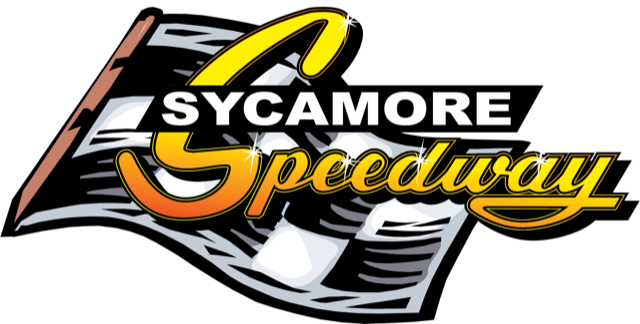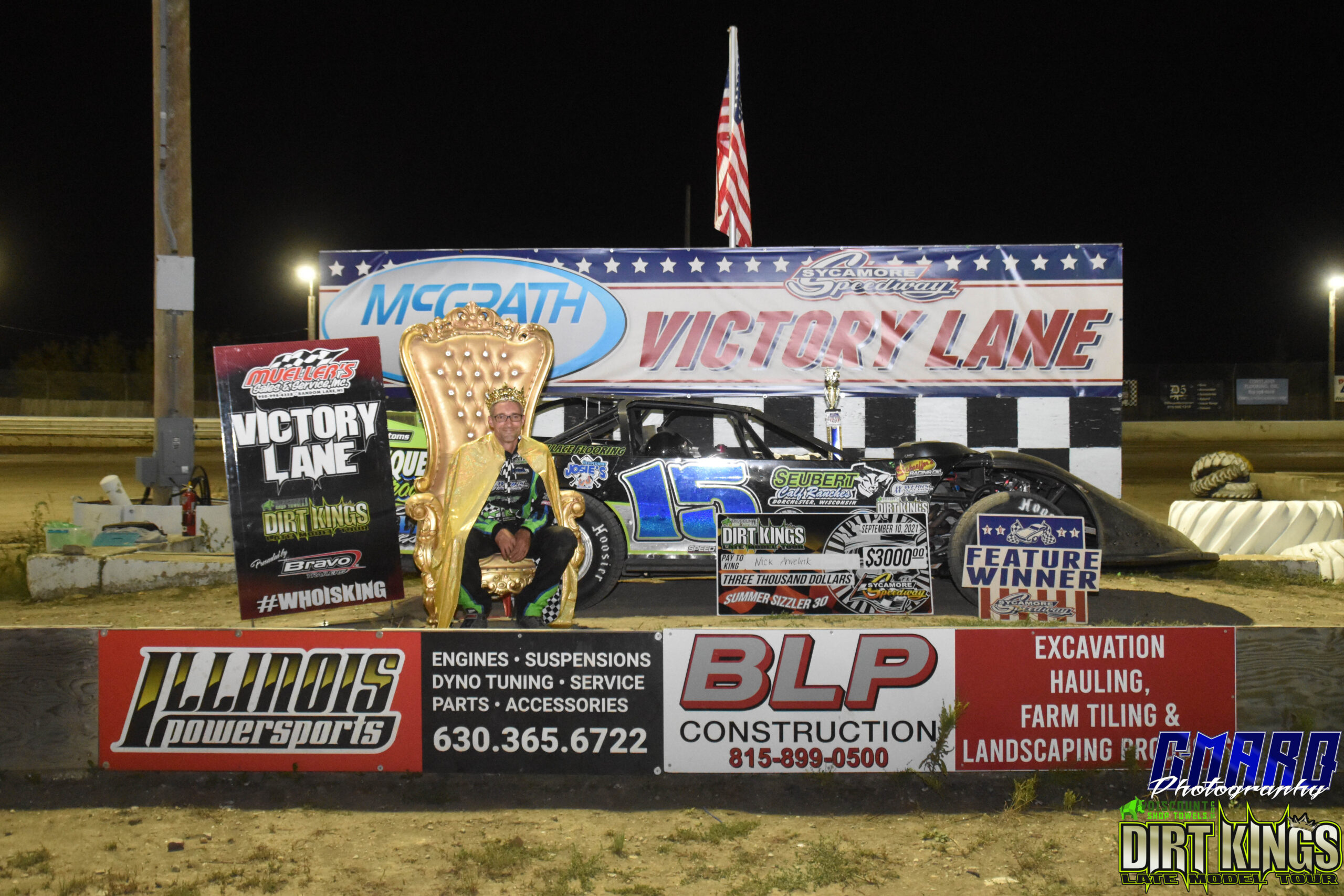 Nick is King!
Maple Park, IL - The DiscountShopTowels.com Dirt Kings Late Model Tour visited Sycamore Speedway for the first time for the $3,000-to-win Summer Sizzler, the first stop on the Double Header Weekend. Spencer Diercks and Brett Swedberg led the field to the green flag and Swedberg took the early lead as he ran the cushion and Justin Ritchie raced to the inside. Ritchie prevailed on the bottom on the next lap and the front two cars pulled away from Diercks in third place. Ritchie continued to to pull away from Swedberg and started to approach the tail end of the field. Caution slowed the race on lap nine for debris in turn one. On the restart, Ritchie took the lead with Nick Anvelink making the pass to the inside of TJ Markham for third and continued to work to the inside of Swedberg, advancing to second position. Markham followed suit with Swedberg shuffling back to fourth.
Anvelink followed Ritchie for the next seven laps on the inside of the track as they approached the end of the field. Anvelink moved to the outside of Ritchie as Ritchie tried to pass Ron Stroika on the inside. Ritchie made contact with Stroika and spun to the infield. Caution slowed the field as a car slowed in turn one just a few seconds later.
On the restart, Anvelink continued to race on the inside of the track as Mike Spatola III tried to pass for the lead on the high side but Anvenlink prevailed. For the next several laps Spatola tried to make the high side work, but the bottom groove proved to be the fastest way around the track as Anvelink started to pull away from Spatola. With four laps to go, Anvelink had a half-straightaway lead on Spatola. Anvelink went on to win his second DiscountShopTowels.com Dirt Kings Late Model Tour race of the 2021 season with a full straightaway lead over Spatola. Markham finished third followed by Kyle Raddant and Rich Bell. Swedberg, Brad Mueller, Joel Bennett, Victor Benedetto and Turk Letizia rounded out the top ten.
Anvelink visited Mueller's Sales & Service Victory Lane for the fifteenth time in his DiscountShopTowels.com career and took home the $3,000 check.
The DiscountShopTowels.com Dirt Kings Late Model Tour continues the Double Header Weekend at Wilmot Raceway with the 4th Annual Jim Wildman Watson Classic.
A Main Finish - Summer Sizzler
1 15 Nick Anvelink
2 89s Mike Spatola III
3 15b TJ Markham
4 03r Kyle Raddant
5 21b Rich Bell
6 3 Brett Swedberg
7 89 Brad Mueller
8 7 Joel Bennett
9 14b Victor Benedetto
10 d1 Turk Letizia
11 O3 Dan White
12 5 Lukas Postl
13 19j Justin Green
14 70 Justin Ritchie
15 01jr Greg Cantrell Jr.
16 40 Ron Stroika
17 9z Jayme Zidar
18 66 Ron Berna
19 29 Spencer Diercks
20 76 Titus Sneed
21 10s Taylor Scheffler
22 55 Joe Bongiorno
Heat 1 - Pro Power Racing Engines - Results
1 3 Brett Swedberg
2 7 Joel Bennett
3 15 Nick Anvelink
4 O3 Dan White
5 40 Ron Stroika
6 01jr Greg Cantrell Jr.
7 55 Joe Bongiorno
Heat 2 - Mueller's Sales & Service - Results
1 10s Taylor Scheffler
2 66 Ron Berna
3 15b TJ Markham
4 d1 Turk Letizia
5 44 Wayne Freimund
6 89s Mike Spatola III
7 33e Chris Engels
Heat 3 - Wehrs Machine & Racing Products - Results
1 70 Justin Ritchie
2 21b Rich Bell
3 89 Brad Mueller
4 19j Justin Green
5 99 Sawyer Specht
6 5 Lukas Postl
7 4t Corey Trump
Heat 4 - DiscountShopTowels.com - Results
1 29 Spencer Diercks
2 76 Titus Sneed
3 14b Victor Benedetto
4 9z Jayme Zidar
5 03r Kyle Raddant
6 27dj Derek Janke
Kirkpatrick Law Office B Main #1 Results
1 89s Mike Spatola III
2 03r Kyle Raddant
3 01jr Greg Cantrell Jr.
4 55 Joe Bongiorno
5 40 Ron Stroika
6 5 Lukas Postl
7 44 Wayne Freimund
8 27dj Derek Janke
9 4t Corey Trump
10 99 Sawyer Specht
Aeromotive Full Power Move of the Race: Nick Anvelink
Allstar Performance Hard Charger Award: Kyle Raddant
Freedom Synthetics / Amsoil Certificate: Brett Swedberg
Freedom Synthetics / Amsoil Mudslinger: Brett Swedberg, Taylor Scheffler, Justin Ritchie, Spencer Diercks
Autometer Certificate: Joel Bennett
Behling Racing Products Certificate: Brett Swedberg
Keizer Aluminum Wheels Certificate: Ron Stroika
Kirkpatrick Law Office B-Main Leader Bonus: Mike Spatola
Out-Pace Set the Pace Pole Award: Spencer Diercks
QuarterMaster Hard Luck Award: Joe Bongiorno
Speedwerx Performance Exhaust Headers Award: Joel Bennett
Sunoco Race Fuels Rookie of the Race: Joel Bennett
Wehrs Machine Certificate: Joel Bennett
Wilwood Lucky 13: Justin Green