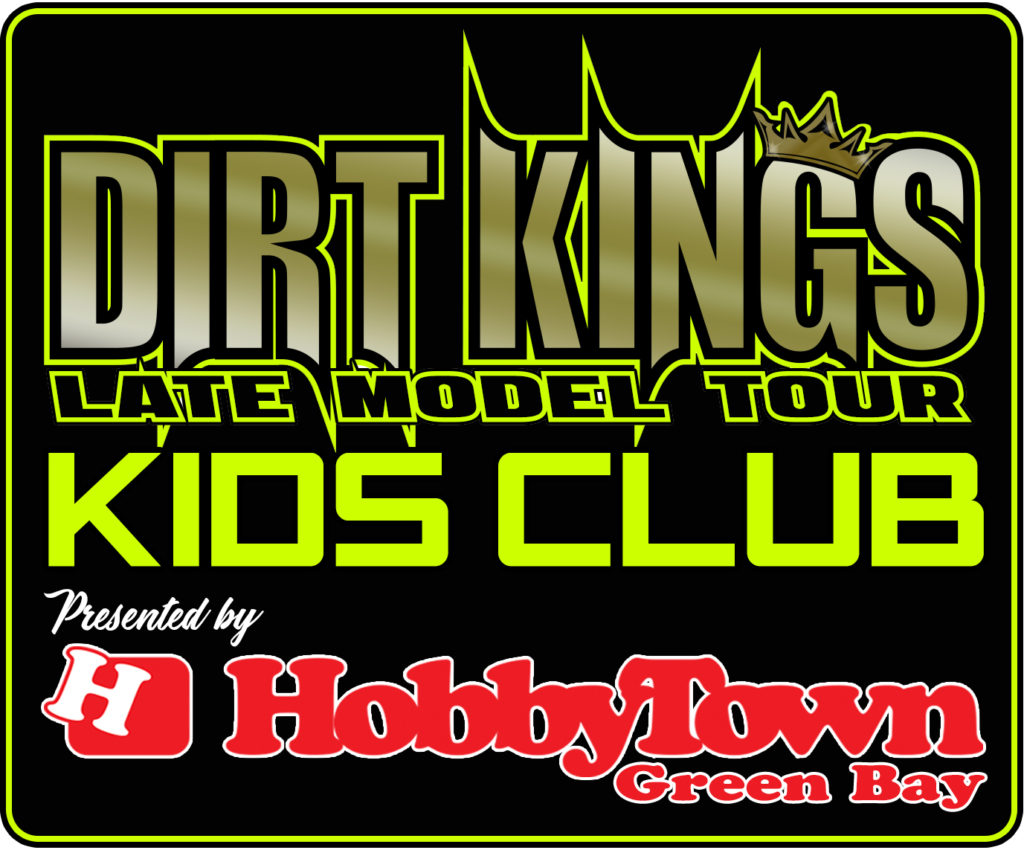 Dirt Kings Tour Kids Club!
The Dirt Kings Tour Kids Clubs presented by
Hobby Town of Green Bay.
  The Kids Club is open to all junior fans, age 14 and under.  Visit the Dirt Kings Tour Fan Zone in the grandstand area to join today.  Kids Club members receive a badge and lanyard just for joining!  Wear your badge to every race to earn prizes, enter to win a bike, play bean bag toss and talk your picture in the Dirt Kings Tour throne!
Bike Giveaway at the Kids Club:
Be sure to visit the Kids Club presented by Hobby Town of Green Bay to sign up for the Kids Club and enter the bike giveaways at the track.
Frisbee Toss:
Tonight during intermission, the Dirt Kings Tour drivers will be tossing autographed frisbees into the grandstands.  Be sure to hold onto your frisbee and if your driver wins, bring your winning frisbee to the Dirt Kings Tour Fan Zone and receive a free Dirt Kings Tour t-shirt!