2017 Most Popular Driver
Voting for the 2017 Most Popular Driver was popular both at the track and on Facebook.  Dominating voting both at the track and online, the 2017 Dirt Kings Tour Most Popular Driver is Nick Anvelink.   Nick received a custom helmet provided by Performance Motorsports and wrapped by 920 Wraps and Shirts.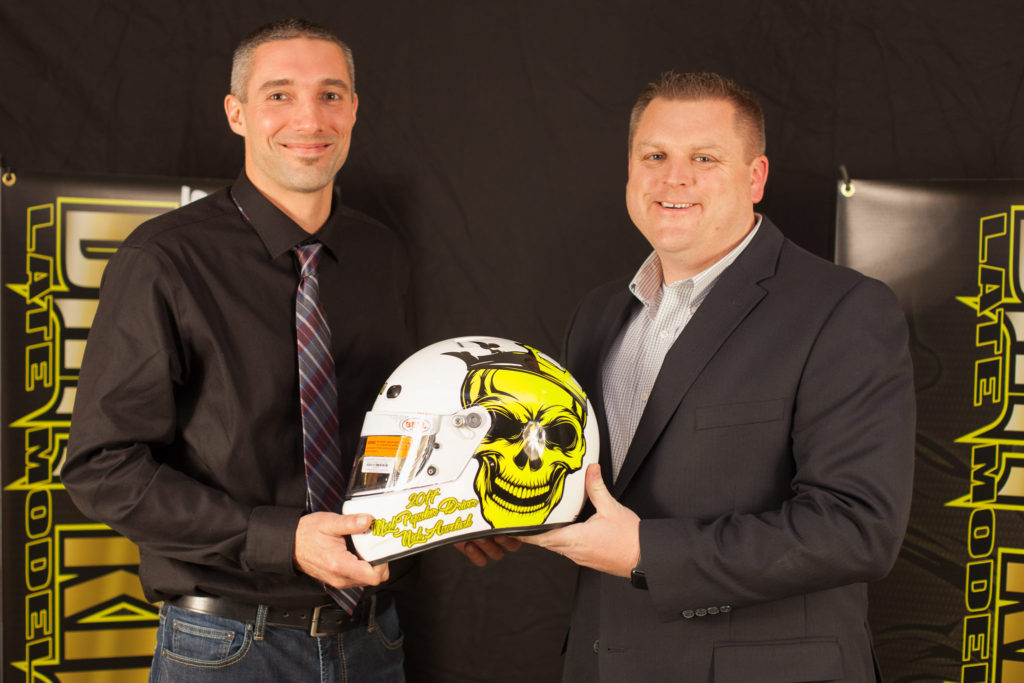 Tire Raffles
At Discount Shop Towels.com Dirt Kings Tour events throughout the year fans can purchase raffle tickets for a chance to award their favorite driver a new Hoosier tire for their race car!  The winning fan will get their picture taken with the driver and will receive an autographed copy of the picture.