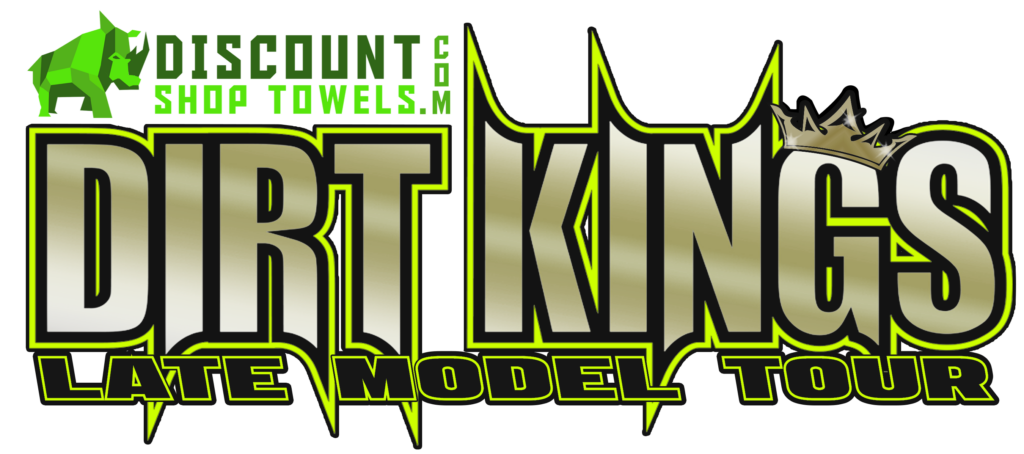 Freedom, WI - June 1, 2020 - The DiscountShopTowels.com Dirt Kings Late Model Tour has been working diligently with our partner tracks to realign the 2020 schedule in light of COVID-19.
"We have all been affected by COVID-19 and we are going to do our best to make changes to our schedule even though it is a little different than we had planned," says Jason Shultz, Dirt Kings Tour Promoter.
COVID-19 Schedule Changes:
The Kings Classic that was scheduled for Friday, June 5 at Outagamie Speedway in Seymour, Wisconsin has been postponed. Dirt Kings Tour Promoters are working with the EWSC Board to find a suitable date in their schedule.
The Clash to be King at 141 Speedway on Tuesday, June 16 has been cancelled and will not be rescheduled.
The Northwoods Showdown at TNT Speedway on Saturday, June 27 has been cancelled and will not be scheduled.
Dirt Kings Tour Promoters are actively working with their partner tracks to schedule additional events this season to make up for the events have been cancelled because of COVID-19.
To learn more about the DiscountShopTowels.com Dirt Kings Tour, be sure to follow the Dirt Kings Tour on Facebook (/dirtkingstour), on Twitter (@DirtKingsTour), on Instagram (DirtKingsTour) and Snapchat (DirtKingsTour).
Contact:
Sandy Abitz Shultz
[email protected]
(920)450-6024