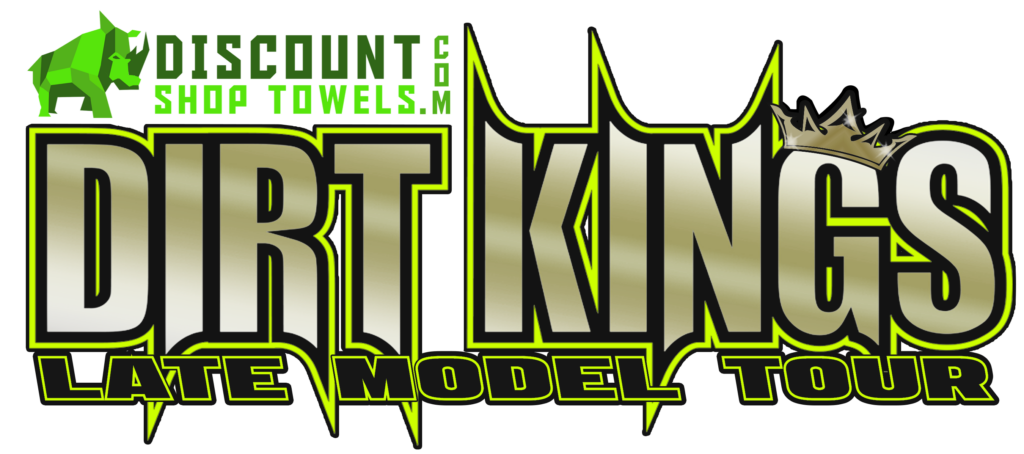 Freedom, WI – December 19, 2016 – Dirt Kings Late Model Tour is excited announce their formation as a premier dirt late model series. The Dirt Kings Tour will operate as a traveling dirt late model series in Wisconsin offering competitors an accommodating rules package and fair competition. The Dirt Kings Late Model Tour is poised for a very successful inaugural season with nine races already scheduled.
The 2017 Dirt Kings Tour will kick off Friday, May 26 at the 1/3rd mile Oshkosh Speedzone in Oshkosh, WI. On June 11, the Tour will visit Angell Park in Sun Prairie, WI, this will be the first ever Late Model race at the track. The Tour will headline the first night of the Clash at the Creek at 141 Speedway in Francis Creek, WI, on Tuesday, June 20.
On July 2, the Tour returns to Angell Park in Sun Prairie, WI, for the second race of the season and on July 7, the Tour will join the IRA Sprint Car Series and the MSA Sprint Car Series at the Dodge County Fair Grounds in Beaver Dam, WI. As the summer winds down the tour heats up as the Tour will stop at Luxemburg Speedway in Luxemburg, WI, on Friday, August 11.
Three races highlight September, first on September 16 at Wilmot Raceway in
Wilmot, WI. The Tour returns to Oshkosh Speedway to headline The Fall
Classic on September 23 and the Tour stops back at 141 Speedway as the featured event of the first night of their Fall Invitational on September 28. Each event will pay at least $1200 to the winner.
Series Promoter, Jason Shultz is currently working with track promoters and sponsor partners to make the inaugural season a success. Shultz says, "The Dirt Kings Late Model Tour is eager to carry on a tradition of action packed racing established over 10 years ago by Bill Behling and the Wisconsin Dirt Late Model Association (WDLMA)." The Dirt Kings Late Model Tour reached an agreement with the WDLMA Board of Directors to dissolve WDLMA and Lucky 7 Series at the conclusion of 2016. The transition will allow the Dirt Kings Tour to grow and thrive for years to come.
Dirt Kings Tour events will be run exclusively on Hoosier Racing Tires and feature cars with body components from Five Star Race Car Bodies.
To learn more about Dirt Kings Late Model Tour, be sure to follow the Dirt Kings Late Model Tour on Facebook (/dirtkingstour), on Twitter (@DirtKingsTour)and on Instagram (DirtKingsTour).
Contact:
Jason Shultz
[email protected]
(920)450-6047