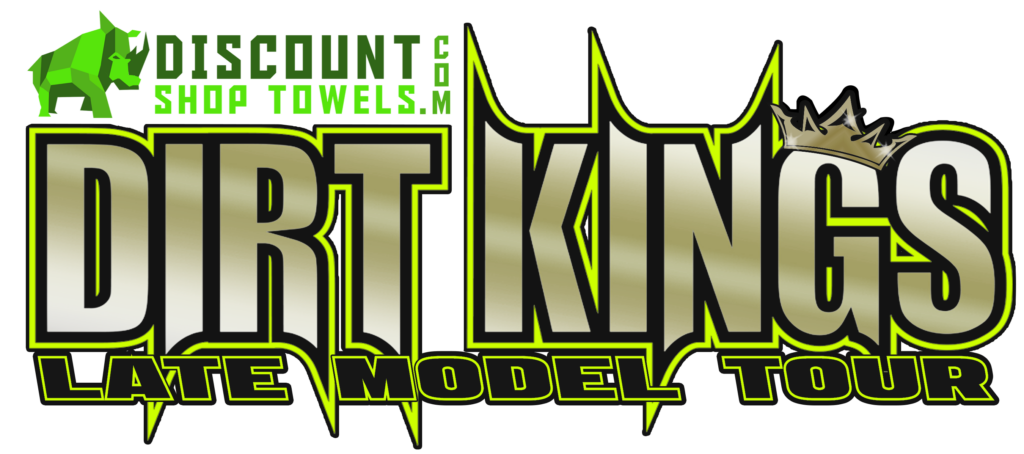 APRIL
SATURDAY/APRIL 17
Gehm's Club 117 Spring Thaw at Shawano Speedway Shawano, WI
$1,500 to win  Nick Anvelink is King!
MAY
SUNDAY/MAY 16
The Diamond 43 presented by Diamond Jim's Steakhouse at Wilmot Raceway Wilmot, WI
$4,300 to win and $430 to start  Taylor Scheffler is King!
SUNDAY/MAY 23
Battle to be King presented by DiscountShopTowels.com at Gravity Park Speedway Chilton, WI
FRIDAY/MAY 28
Salute to Service 30 at Outagamie Speedway Seymour, WI
JUNE
FRIDAY/JUNE 11
Stars & Stripes 30 at Eagle Valley Speedway Jim Falls, WI
Reschedule date pending  More Info
JULY
FRIDAY/JULY 2
Mid Summer Showdown at Outagamie Speedway Seymour, WI
SATURDAY/JULY 3
Gehm's Club 117 Kings Classic at Shawano Speedway Shawano, WI
$1,500 to win  Kyle Raddant is King!
FRIDAY/JULY 9
Firecracker 40 presented by Arcadia Chrysler, Dodge, Jeep, Ram at Mississippi Thunder Speedway Fountain City, WI
$3,000 to win  Rodney Sanders is King!
AUGUST
TUESDAY/AUGUST 3
with World of Outlaws Late Model Tour at Outagamie Speedway Seymour, WI
SUNDAY/AUGUST 15
King of the Park at Angell Park Speedway Sun Prairie, WI
FRIDAY/AUGUST 20
Rumble by the River 40 presented by Hurco & Stone Machinery at Mississippi Thunder Speedway Fountain City, WI
$5,000 to win  More Info
FRIDAY/AUGUST 27
Mueller's Sales & Service 30 at Plymouth Dirt Track Racing Plymouth, WI
SEPTEMBER
SUNDAY/SEPTEMBER 5
Labor Day Shootout at TNT Speedway Three Lakes, WI
$2,500 to win  More Info
FRIDAY/SEPTEMBER 10
Summer Sizzler at Sycamore Speedway Maple Park, IL
$3,000 to win  More Info
SATURDAY/SEPTEMBER 11
4th Annual Jim "Wildman" Watson Classic at Wilmot Raceway Wilmot, WI
SATURDAY/SEPTEMBER 18
Crowning of the King at Outagamie Speedway Seymour, WI